FOR EVERYONE
A letter to the Congregations of UCA Caboolture Region, from your ministry team.
The Uniting Church's tri-annual Assembly will be held in Melbourne, commencing 8th July 2018. Along with a host of "church stuff", the following reports and proposals will be presented, debated and consensus sought:
the Church's response to the Royal Commission into Child Sexual Abuse,
the challenge of domestic and family violence,
our continuing conversation on Indigenous sovereignty in light of the Covenant relationship between the Uniting Church and the Uniting Aboriginal and Islander Christian Congress. Statements
encouraging action on climate change
a consultation proposed regarding voluntary assisted dying.
a report and proposals on marriage and same gender relationships.
It is this last point that prompts this letter, for this matter has proved to be divisive in the past.
The big change is that same gender marriages are now legal under the laws of Australia. How does our Church respond? Many years of work have gone into framing a proposal to bring before this Assembly, and we believe that in sharing the essence of this proposal, you may prepare yourselves for the headlines that will reach you before any detailed response to Assembly's decision can reach you. As with all proposals, the outcome is unknown until the proposal is resolved.
The Assembly Standing Committee, guided by a "theology of diversity" is recommending that each and every Minister of the Uniting Church will be free to decide if they wish to marry a same sex couple or not. The Uniting Church will continue to support ministers in their decision, as it does already by giving the minister freedom of choice for any other couple presenting themselves for marriage.
Importantly, the proposal goes on, is the recommendation that every Church Council is free to decide, and will be supported in that decision, if their church property will be available or not for same gender marriages. (If a minister agrees, but a church council says no to using the property, then another venue will have to be found to conduct the ceremony. Both Minister and Church Council should respect gracefully the rights of both parties.)
For Caboolture Region, the decision of each of the three congregations will be respected with grace, and endorsed by the Church Council.
Pastor Dave is not licensed to perform marriages. Rev Michele has advised Church Council that she will not conduct same gender marriages, but in exercising a belief in equality, would assist any such couple in locating a minister who would perform their ceremony.
God's grace to all should be our guide to accept the right for every individual to have an opinion, and we should respect that right.
God's grace to all should guide our understanding (not necessarily agreeing) with any decision made by Assembly on this matter.
God's grace to all should be central in our prayers on this matter.
Please pray for all representatives chosen and elected to represent you at this Assembly. The discussions will be challenging, and unfortunately threatening for some, at times. We live in challenging times in an increasingly secular society. We in the Uniting church, have Christ Jesus as the focus and guide for our mission and purpose . Christ's demonstration of justice for all forms an integral part of our formation and practice.
Both Rev Michele, and Pastor Dave are available to discuss this matter after any resolution becomes known. This letter has been endorsed by your Church Council.
May God's grace be with each and every one of you,
Rev Michele & Pastor Dave
——————————-
AVACHAT….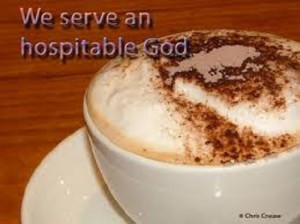 Avachat
Where The Coffee Club, Central Lakes, Shopping Centre,
McKean Street (Cnr Pettigrew Street), Caboolture
When Wednesday
From 8.00 am To 9.00 am
Contact Dave Greig
Tel 5433 9302
Email dave.greig@beachmeresands.com.au
Activities Bible discussion and questions, open sharing, fellowship,
learning and growing together
——————————————————————
Craft… 9.30am at Caboolture Uniting Church
Meets fortnightly
Bring along whatever it is you are working on and share friendship, fun and morning tea with those who are like minded.
For Details either contact the Church Office or Fay Laurie
iglaurie@bigpond.com
————————————————————-
MENDING MEN
Where Caboolture Uniting Church
When Wednesday
From 9.00 am To 12 noon
Other Info As needed
Contact Ian Laurie
Email iglaurie@bigpond.com
Activities Property repair and maintenance.
Fellowship and 'Morning Tea'.